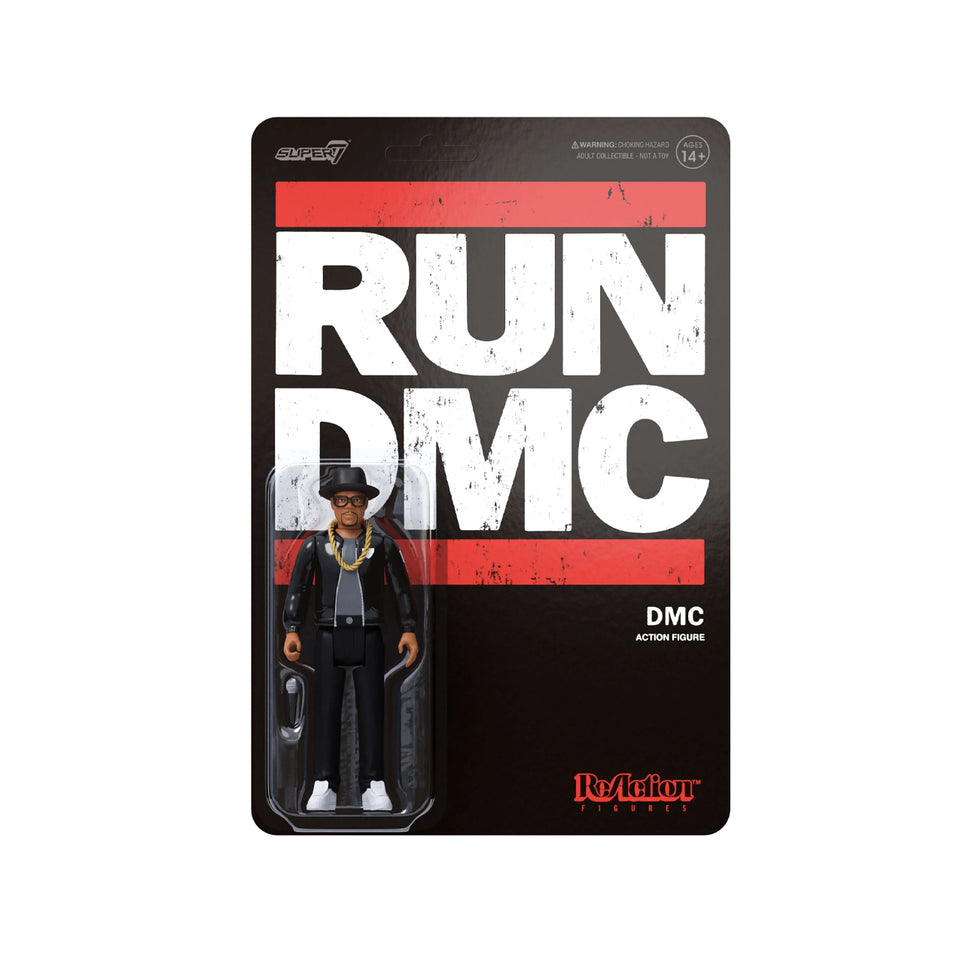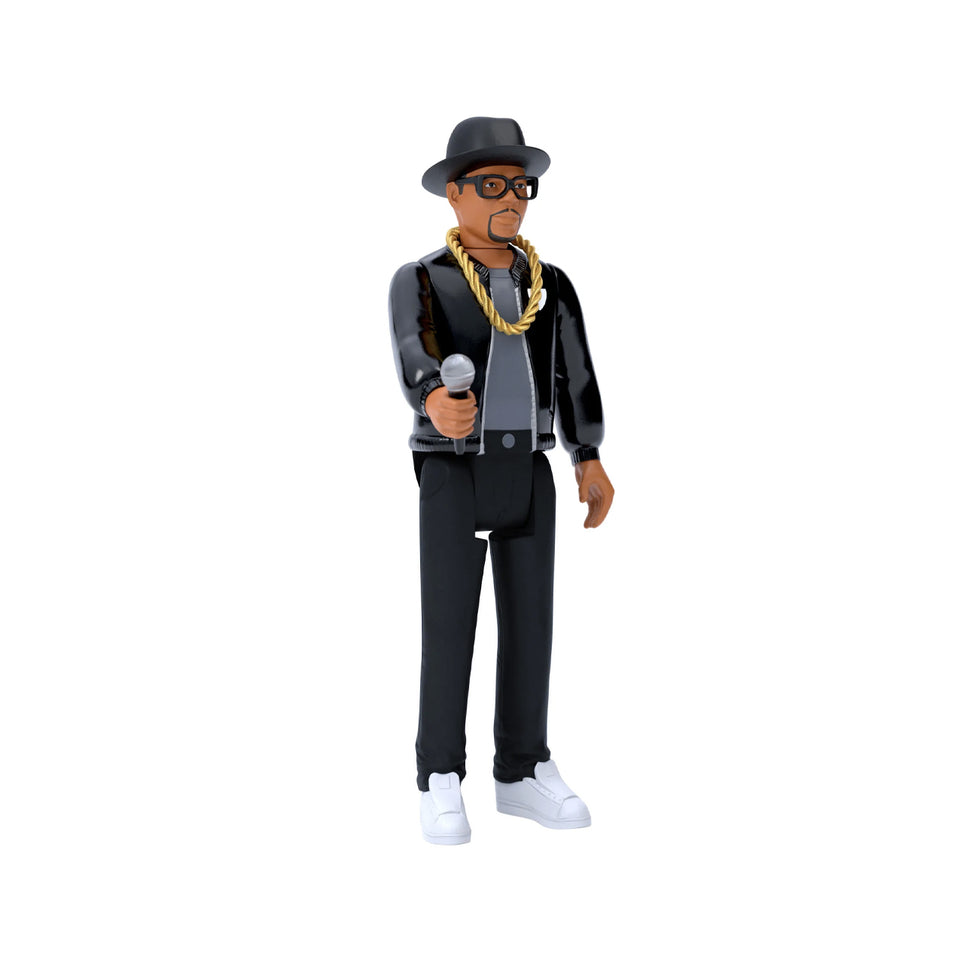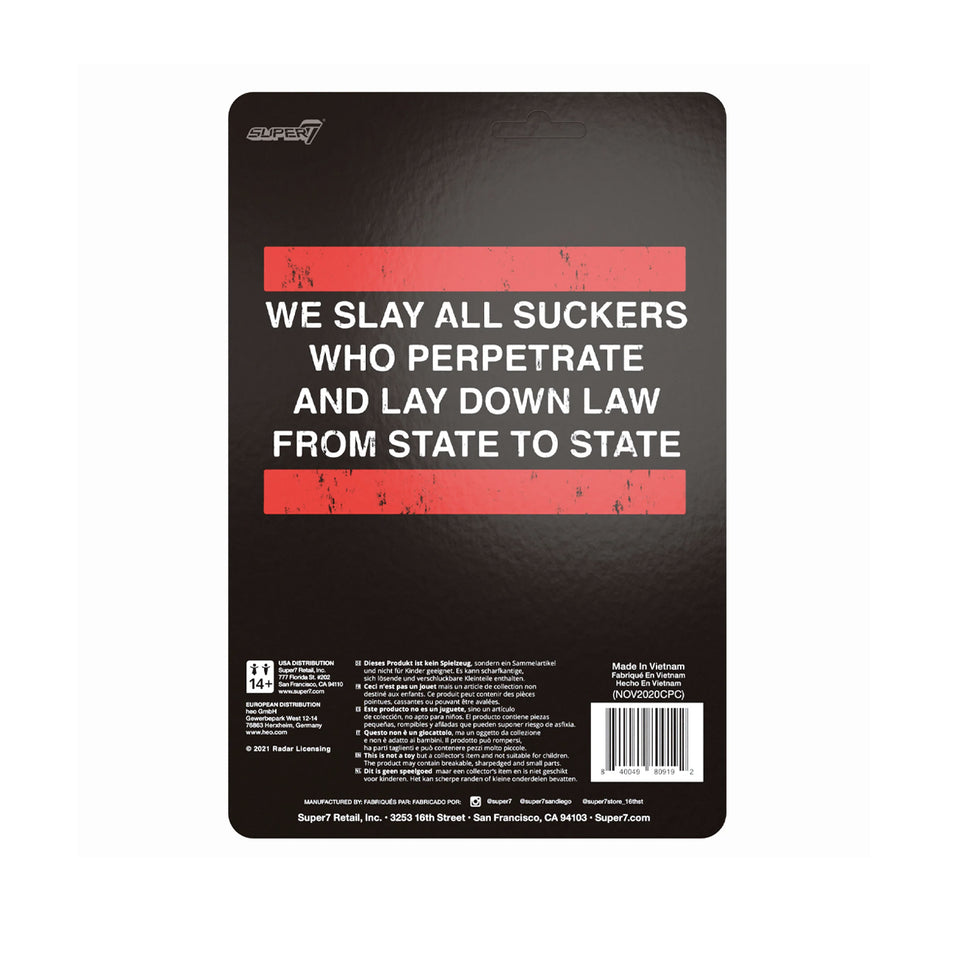 Super7 - Run DMC ReAction Figure - Darryl "DMC" McDaniels
by Super7
With his deep, booming voice, Darryl "DMC" McDaniels never needed lyrical trickery to stand out as a force to be reckoned with in the hip hop world. This 3.75" articulated RUN DMC ReAction figure of Darryl "DMC" McDaniels reminds us of his imposing physical and lyrical presence in one of the most iconic hip hop groups of all-time. There aren't too many artists who it can be said truly changed the game, but RUN DMC broke the mold and stomped on the pieces. The RUN DMC ReAction figure of Darryl "DMC" McDaniels is a must-have for any collector or fan of these hip hop icons.
Commemorate hip hop pioneers RUN DMC with ReAction figures by Super7!
3.75" articulated figure of Darryl "DMC" McDaniel
Packaged on carded back with iconic logo
Jam Master Jay and Joseph Simmons ReAction figures are also available- collect them all and complete your RUN DMC ReAction figure set!
Details And Specs
| | |
| --- | --- |
| Product Material/Process | Injected Plastic & Paint |
| Product Dimensions (in) | 9 x 6 x 1 |
| Weight | 0.19 lb |
| Packaging Artist | Super7 |
| Wave | 1 |
| License/Collab Info | RUN DMC |
| Safety/Age | 14 |
| Country of Origin | Vietnam |
-
We are located downtown Ottawa, Canada. We send shipments every Tuesday and Friday. If you need something faster please just call the shop and ask. We will be happy to help get something to you faster when possible! If you live in the capital you may opt to pick up your order in store.