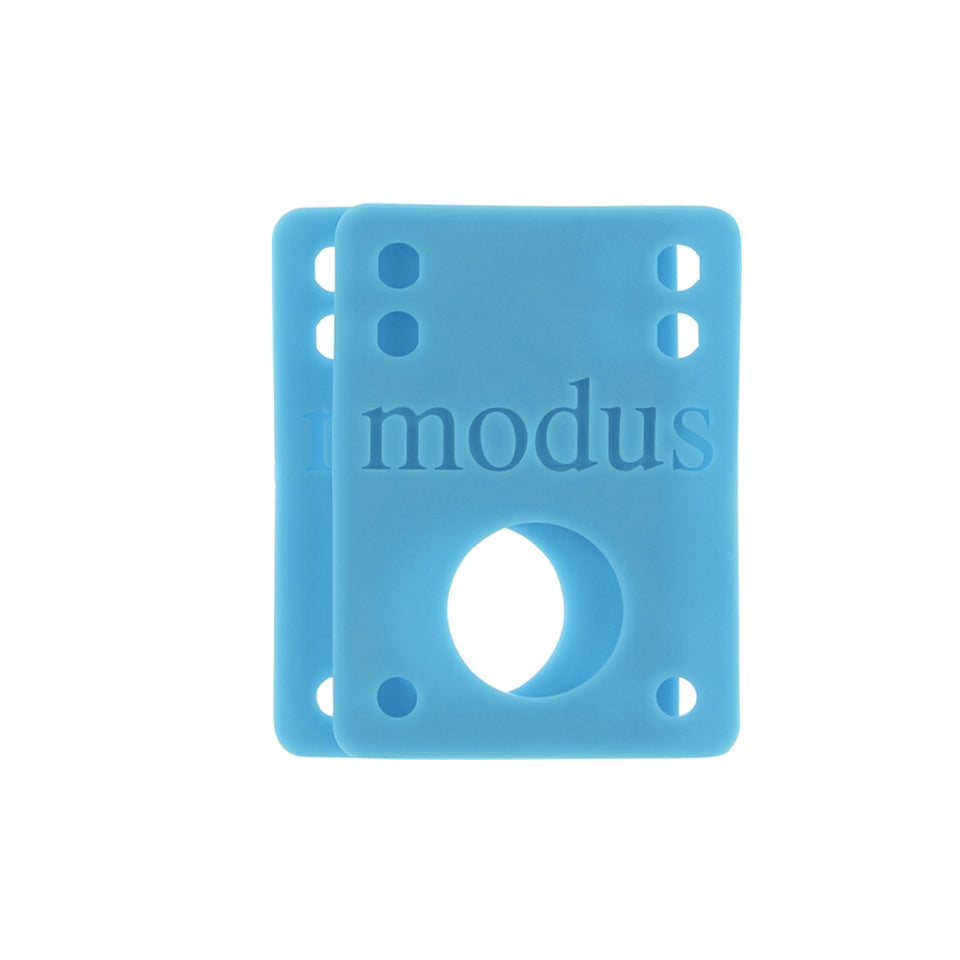 Modus - Risers Pads - Blue
by Modus
These high-quality riser pads are made by Modus and are 1/8" high. Riser pads, or risers, are hard plastic pads that can be inserted between the skateboard trucks and deck to increase the space between your wheels and your board.
Two (2) Modus Bearings Black Riser Pads - 1/8" from Modus
Height: 1/8"
Provides additional clearance and helps prevent wheel bite
-
We are located in downtown Ottawa, Canada. We send shipments every Tuesday and Friday. If you need something faster, please just call the shop and ask. If you live in the area you may opt for in-store pickup.