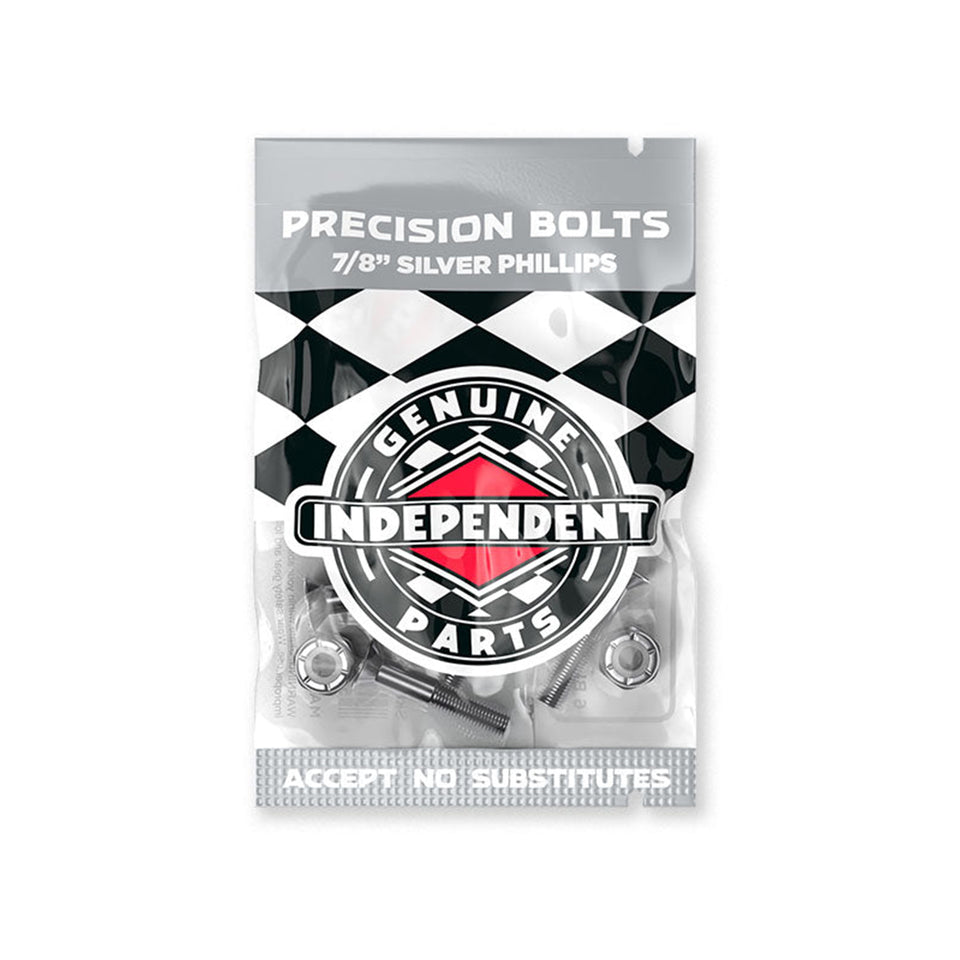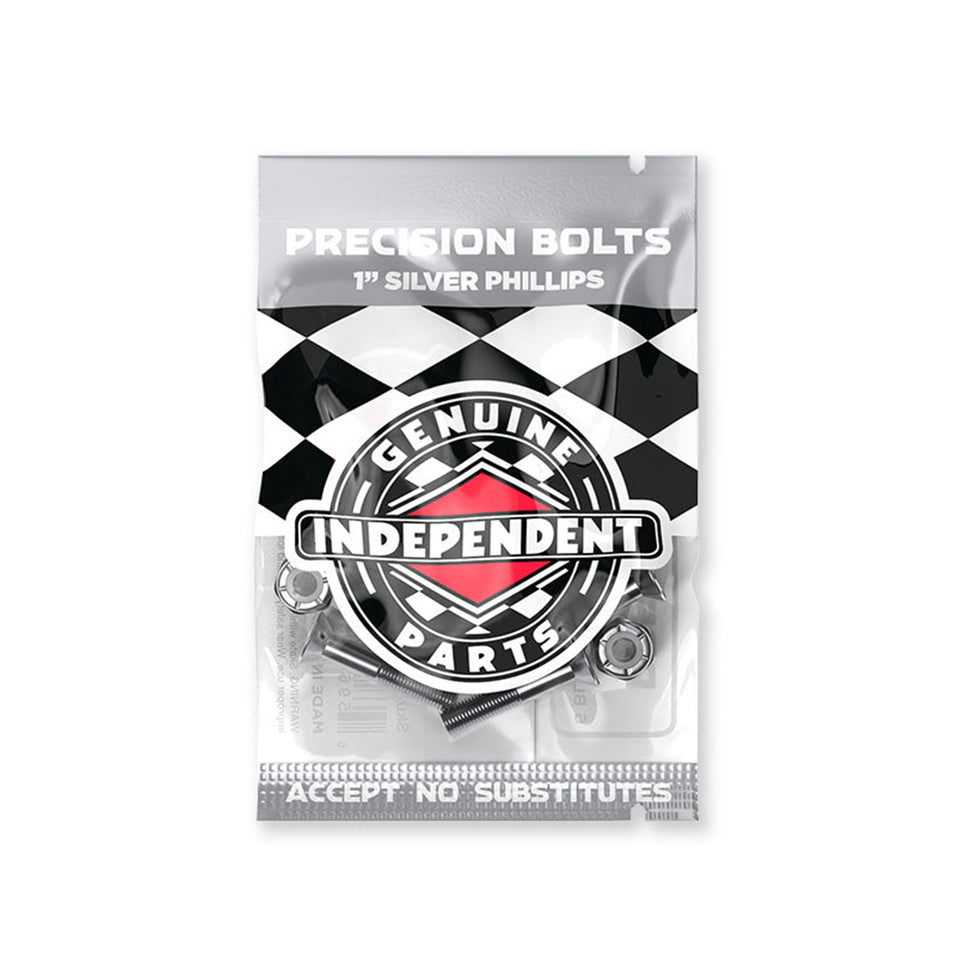 Independent - Precision Bolts 7/8" & 1" - Silver/Black
by Independent
Genuine Parts Precision bolts are specified to the highest standards with full size diamond plate heads and extended unthreaded shafts for minimal board damage and nylon lock nuts.

Each set contains 6 black bolts & nuts and 2 colored, decal, & recyclable packaging.
-
We are located downtown Ottawa, Canada. We send shipments every Tuesday and Friday. If you need something faster please just call the shop and ask. We will be happy to help get something to you faster when possible! If you live in the capital you may opt to pick up your order in store.