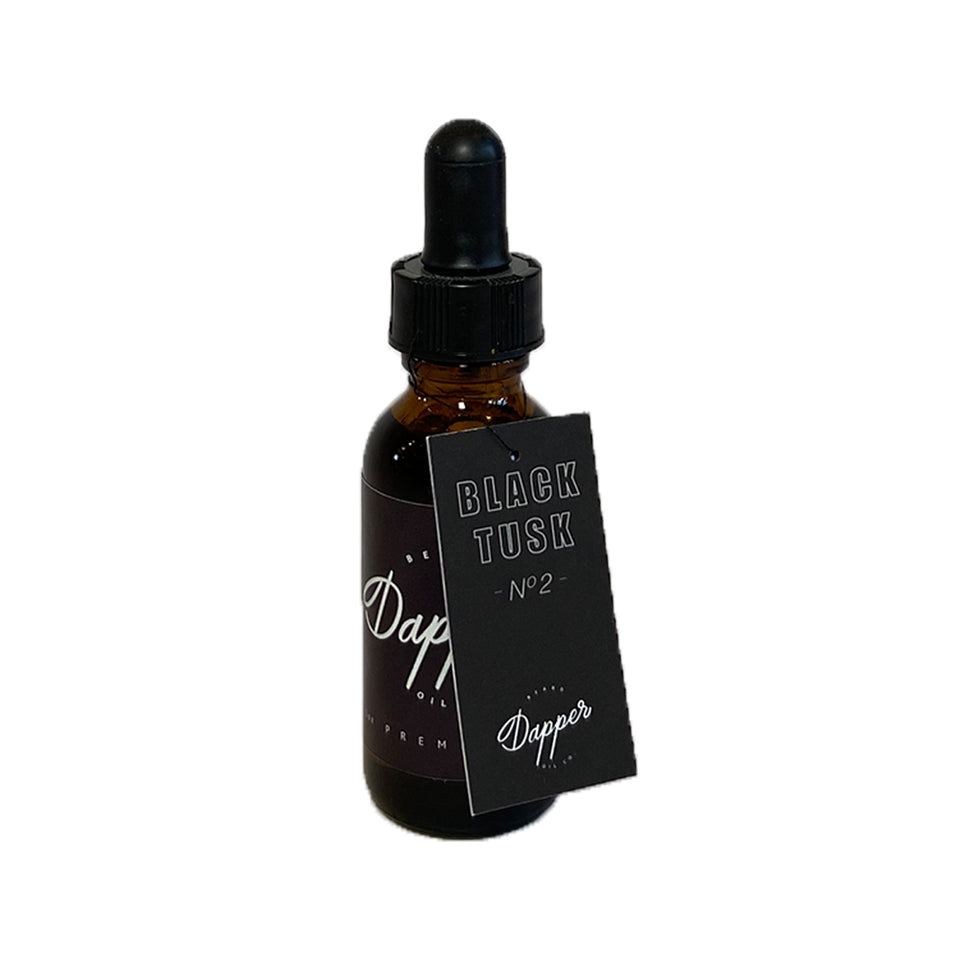 Dapper - Black Tusk Beard Oil
by Dapper
 A fine alchemy of woodsy notes which bring the wearer back to his ocean-side camping trip.  The smokey cedar and cypress create a calm and confident feeling, so you can take on your hectic day with style.
Made with a high concentration of vitamins, omega fatty acids, and antioxidants 
hydrate
repair
antibacterial
reduce beard dandruff
Ingredients: Argan oil, Jojoba oil, Avocado oil, Sweet Almond oil, and steamed distilled essential oils.  
 ETHICALLY SOURCED  COLD PRESSED
-
We are located downtown Ottawa, Canada. We send shipments every Tuesday and Friday. If you need something faster please just call the shop and ask. We will be happy to help get something to you faster when possible! If you live in the capital you may opt to pick up your order in store.