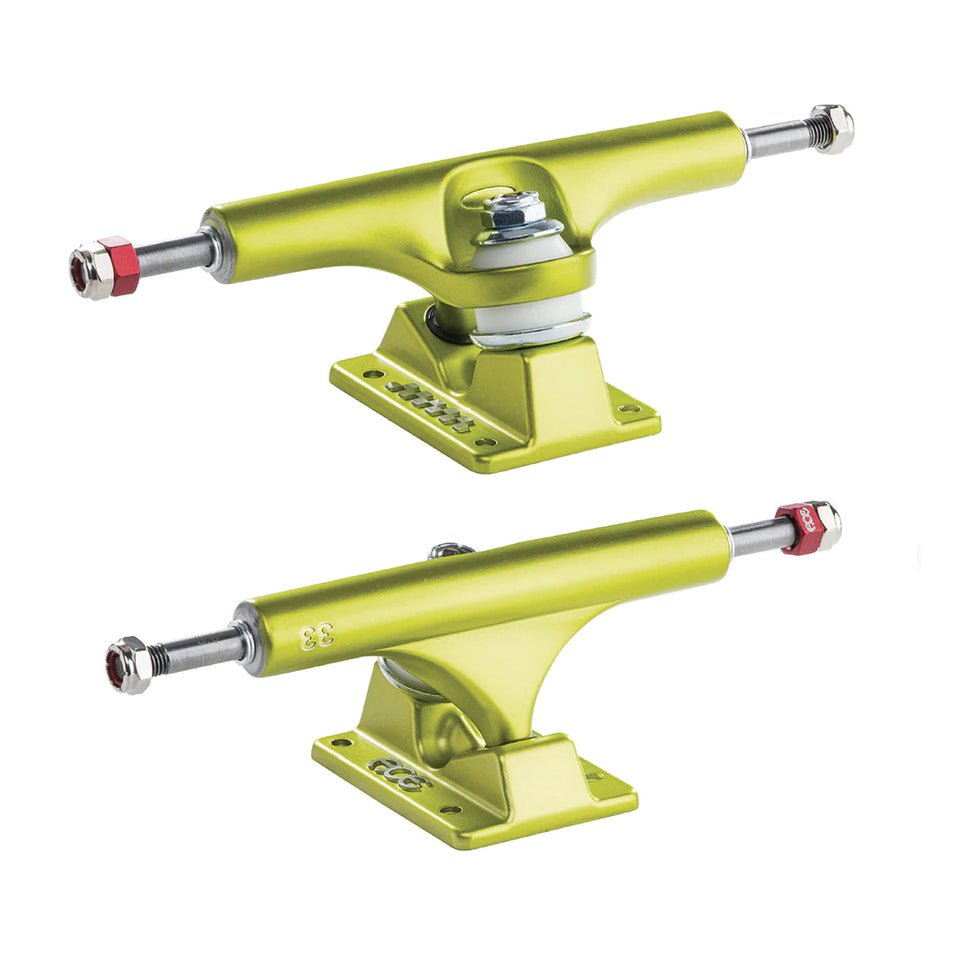 Ace Trucks MFG - AF1 Trucks - Satin Lime - 33 - 66
by Ace
The all-new ACE AF1 features game-changing performance without deviating from their original Ace geometry. The AF1 is carefully manufactured using proprietary casting process. Years in development, the ACE AF1 has a 70% increase in the aluminum's structural integrity, making it the strongest cast truck on the market. They updated the sizing on the 44 thru 77 models for a better fit across multiple board widths.

• Hanger width: 5.6" (143mm)
• Truck height: 2.1" (53mm)
• Manufactured with high-quality AA 356.2 alloy using our own proprietary casting method
• True T6 heat-treated baseplates and hangers
• SAE 4140 steel alloy axles, oversized to eliminate bearing wobble.
• Patent pending rethreading axle nuts - no more damaged axle ends!
• Durable Hand-poured 96a urethane pivot bushings for better response.
• Refined suspension for a cleaner turn.
• Top Bushing: 12mm tall | 91a hardness
• Bottom Bushing: Bottom 14mm tall | 86a hardness
• Machine-faced hanger ends for precise bearing contact.
-
We send shipments every Tuesday and Friday. If you need something faster please just call the shop and ask. We will be happy to help get something to you faster when possible! We are located downtown Ottawa, Canada. If you live in the capital you can pick up your product in store.