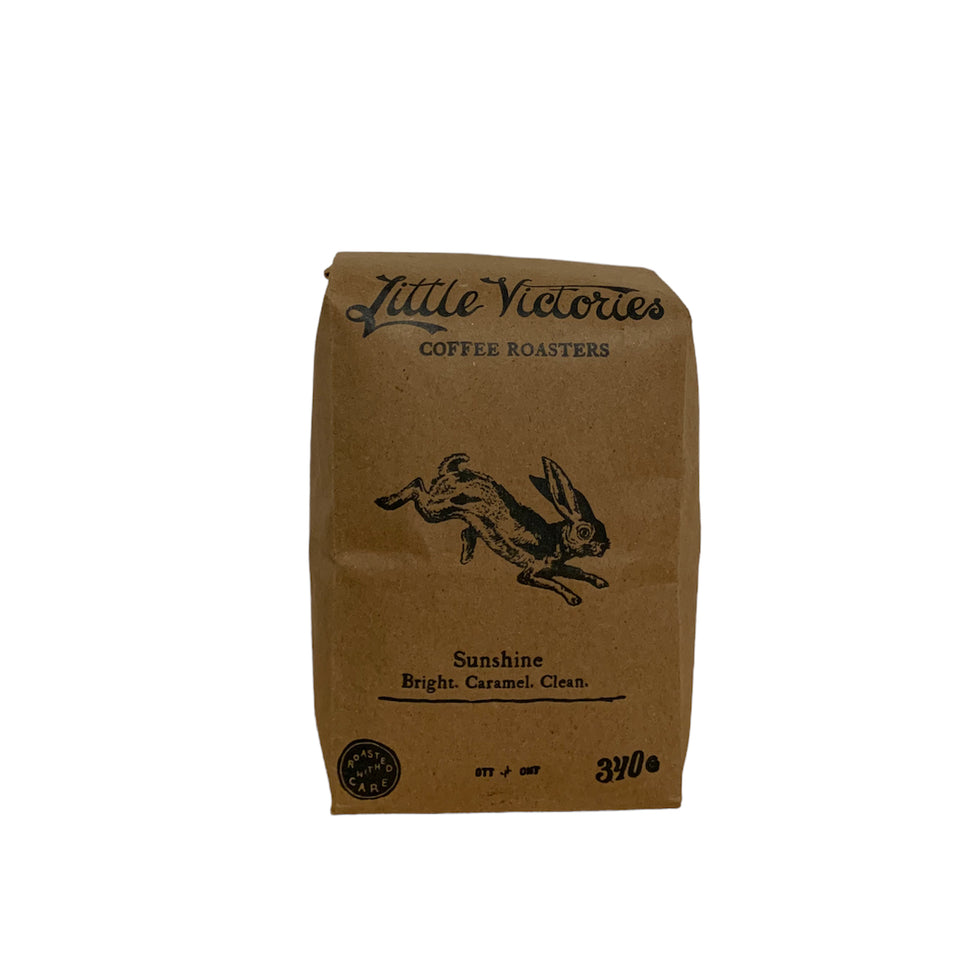 Little Victories - Sunshine Whole Beans - 340g
by LVC
Sunshine is LVC's house light roast pillar coffee, meaning it is incredibly consistent and versatile. It is roasted to be both bright and sweet, with a clean mouth feel, syrupy finish and is a very easy drinking. If you're new to drinking LVC, and have dabbled with medium to light roast coffees from other roasters before, this is a great place to start.
This two-component coffee blend changes seasonally to ensure freshness of the green beans involved. Generally, it is made up of a Central American for sweetness with a small amount of an African to add a little spark!
Notes: Bright, Clean, Crisp 
Currently: 
Guatamala CCDA
Altitude: 1200-1800 Meters 
Varietals: Arabica – Bourbon, Catuai
Process: Washed 
Region: Lake Atitlán, San Antonio, & San Lucas Tolimán, Sololá

-

We are located downtown Ottawa, Canada. We send shipments every Tuesday and Friday. If you need something faster please just call the shop and ask. We will be happy to help get something to you faster when possible! If you live in the capital you may opt to pick up your order in store.