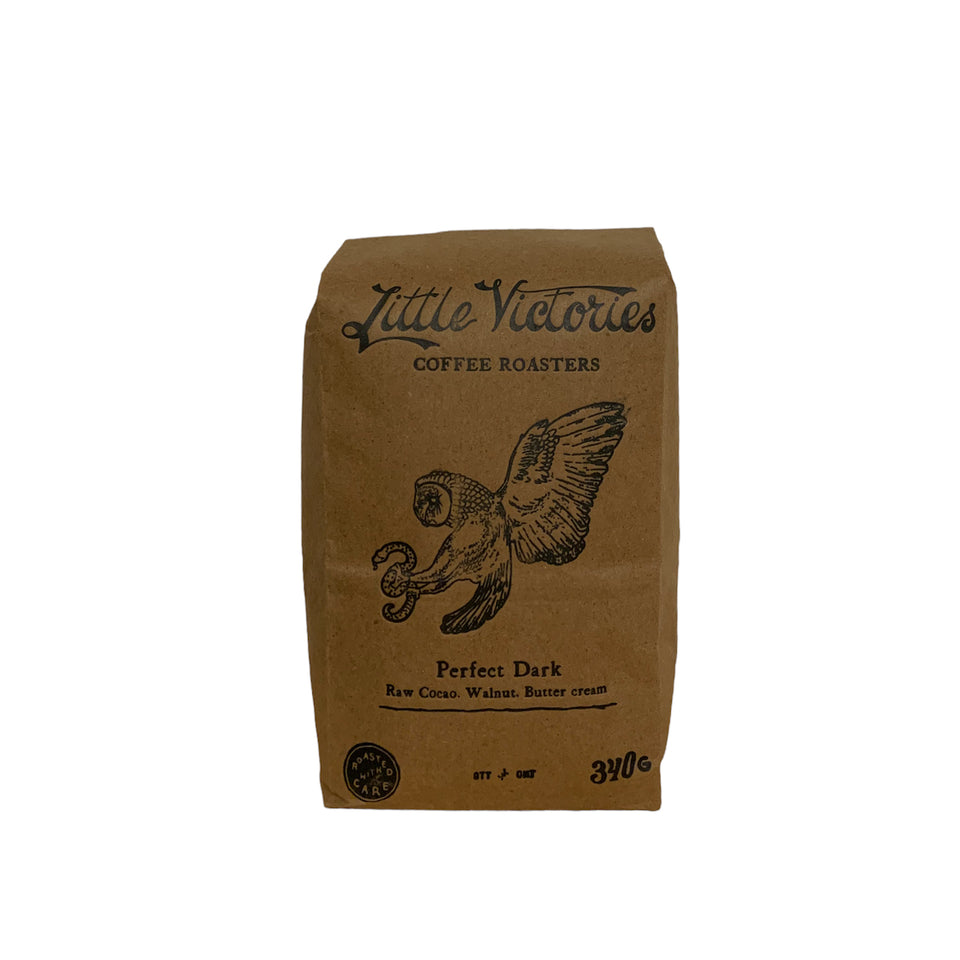 Little Victories - Perfect Dark Whole Beans - 340g
by LVC
LVC's Signature Dark "but not too dark" roast profile. Dark roasts may have fallen out of fashion recently in the specialty coffee world but, just like stout beer, we believe they are wonderful if done correctly.
Sweet and smokey but not ashy in any way. This is our love letter to the dark roast.
Origin: Guatemala
Altitude: 1200-1800 Meters  
Varietals: Arabica – Bourbon, Catuai 
Process: Washed  
Region: Lake Atitlán, San Antonio, & San Lucas Tolimán, Sololá
-
We are located downtown Ottawa, Canada. We send shipments every Tuesday and Friday. If you need something faster please just call the shop and ask. We will be happy to help get something to you faster when possible! If you live in the capital you may opt to pick up your order in store.