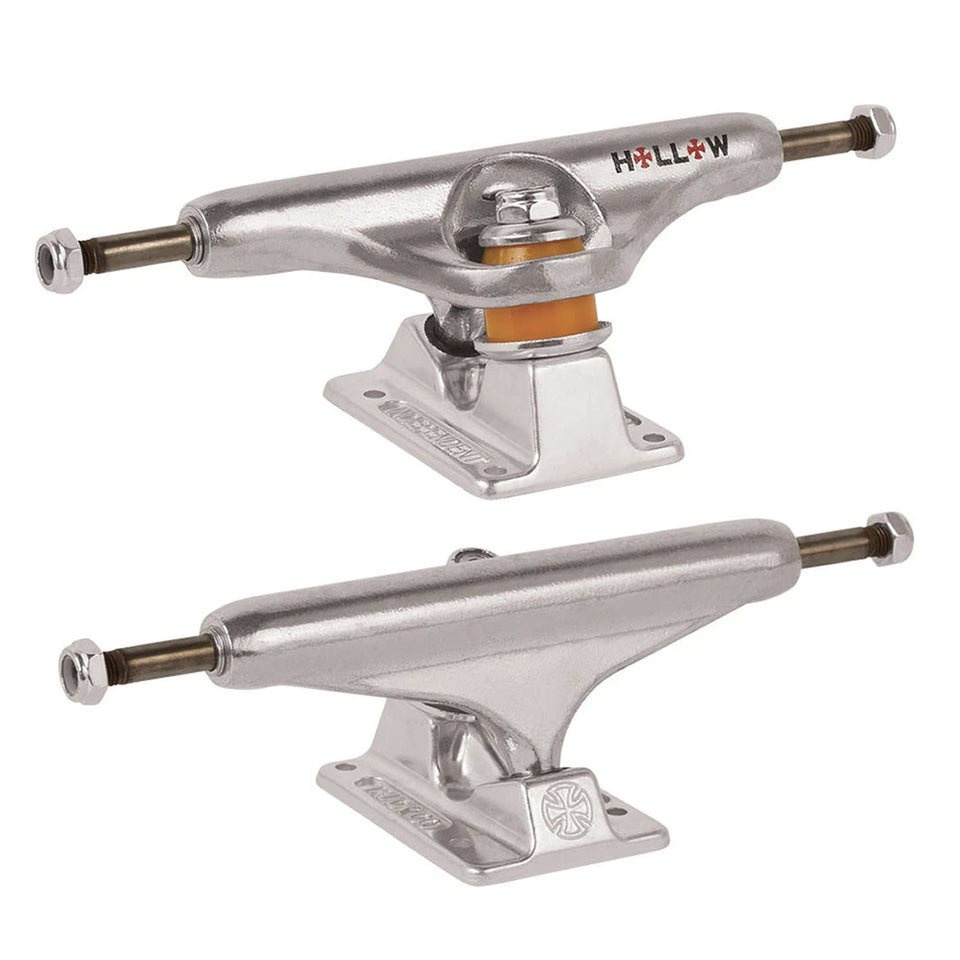 Independent Truck Co.- Forged Hollow Raws - 159
by Independent
Independent's forged hollow Stage 11 skateboard trucks are 10% lighter than regular Stage 11's and stronger on impact than any other hollow axle truck on the market.
FEATURES
Truck Features
No Hang-Up Yoke
90a Medium Durometer Bushings
Lifetime Guarantee
BASEPLATE STYLE
Forged - Forged baseplates are compression molded making them lighter, stronger, and more impact resistant compared to cast or poured-mold baseplates. Forging also eliminates the most common manufacturing defects and imperfections.
AXLE/KINGPIN STYLE
Hollow Axle & Kingpin - Hollow axle trucks cut down on the materials used in the axle, so your trucks feel lighter. Hollow kingpins further reduce weight while still maintaining strength in this critical area.
TRUCK FEATURES
No Hang-Up Yoke - An enhanced yoke around the cushion seat takes the kingpin out-of-play on grind tricks like feebles and smiths.
-
We are located in downtown Ottawa, Canada. We send shipments every Tuesday and Friday. If you need something faster, please just call the shop and ask. If you live in the area you may opt for in-store pickup.